Accounting Services and Specialists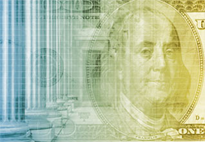 The firm of J. Arthur Brown & Associates, CPAs is a local accounting and management advisory services firm based in the Washington Metropolitan area. The firm services several small to medium sized organizations in diverse industries. These industries include government contracting, non-profit organizations, retail, construction contracting, and numerous other service-based entities.
The firm believes that the effectiveness and quality of its service team is a direct result of the training of its professionals. In all engagements, continued emphasis is placed on the scope and focus of our client's needs and the basic requirements to encompass a review of significant financial management areas and to develop more information of significance to our clients. These efforts are directed toward the individual and unique needs of each of the firm's clients.
Two Convenient Locations
MARYLAND LOCATION
4506 St. Barnabas Rd. Ste. 103
Temple Hills, Maryland 20748
Phone: (301) 316-5246
Fax: (301) 316-5282
Mobile: (202) 246-0883
WASHINGTON, DC LOCATION
1421 Good Hope Road SE
Washington, DC 20020
Phone: (202) 889-2700
Fax: (202) 889-7378
Learn More About Our Services